Service and Insurance/การบริการ
Insurance
Our motorbike is legally insured by Compulsory Motor Insurance under the Act with any insurance companies, the injured party, heir, attorney or the hospital can claim preliminary compensation from Road Accident Victims Protection Co., Ltd. at all branches nationwide, free of charge.
保险要求:
我们的摩托车是compulsory Motor 保险公司承保的。任何一方有受伤,被承保人,对方,代理人在医院的治疗费用在全泰国都是受保的。
GPS Tracking real time system.
All our motorbikes are installed with GPS Tracking real time system. The equipment support in case of forgetting where it park or loss cases. Our motorbikes are automatic and very easy to ride.
我们公司的经营理念是为客户提供最满意的服务。
我们所有的摩托车安装了全天候跟踪的GPS 系统。我们的这个设备确保被遗忘或者丢失的摩托车能很好的找回来。我们的摩托车是全自动易驾驶地。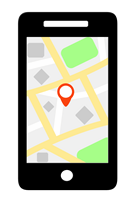 Delivery service
We can deliver the motorbike to your hotel/condo you stay-in . please book in advance.(1 day before your arrival here at pattaya)
NOTE: Pattaya City Area Only!delivery area is in this picture.
รถจักรยานยนต์ มีเอกสารประกอบถูกต้อง ทั้ง พ.ร.บ และ ภาษี มีการติดตั้ง GPS เพื่อช่วยลูกค้าในเรื่องป้องกันการโจรกรรมรถ การลืมที่จอดรถ รวมทั้งมีบริการส่งรถที่โรงแรมที่พักโดยขอความกรุณาแจ้งจองล่วงหน้า